On 1 January 2020, our lucky Ecuadorian player, L.O. won an incredible $50,000 prize from his favourite lottery: US Powerball. It's a New Year and a New Life!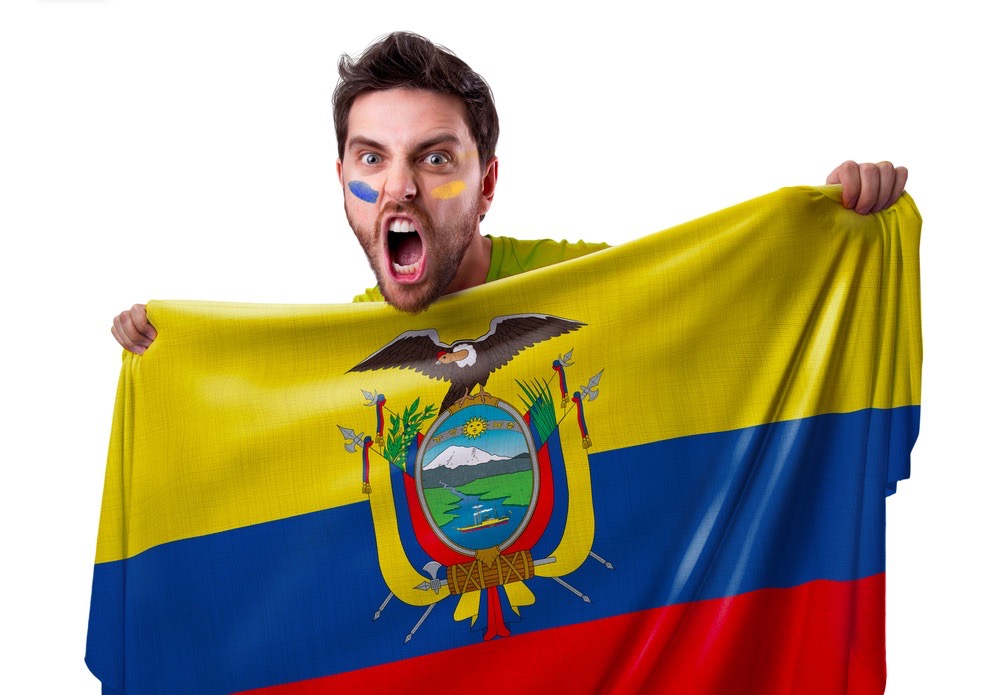 Just a month before this fantastic win, L.O. had started playing Powerball and online at theLotter, not knowing that luck would very soon knock on his door. The first day of 2020 was the day that changed his luck. It looks like the new year has come with a loaf of bread for our brand new winner!
Hello, We're Calling From theLotter!
Never did L.O. imagine that just one day after playing Powerball, he would receive a call from theLotter to his house in Ecuador with some incredible news! He was a third division prize winner of the famous American lottery and that soon, $50,000 would be going to straight into his bank account.
When our theLotter representative asked L.O. if he had checked his email that day, his response was negative. Thanks to this, we were able to surprise him by informing him that he had just won $50,000 in the US Powerball draw! In addition, when L.O. wanted to know if he would be required to collect his prize in person, he was pleasantly surprised to learn that this would not be necessary, as the entire amount won would be deposited into his online account at theLotter.
Although L.O. is Ecuadorian and frequently visits his native country, during the conversation we discovered that our proud winner knows all about American lotteries, as he currently resides in the United States, "I have been living in the USA for a while. and I'm a fan of American lotteries, especially Powerball and Mega Millions. I always play these lotteries because their prizes are unmatched".
L.O. told us that he came upon theLotter while searching the Internet for options to continue playing American lotteries while spending time in Ecuador. Since then, not only has he won a third division Powerball prize, but he has become a loyal fan of theLotter.
Currently a truck driver for a North American company, L.O. already has plans on getting the most out of his winnings: "I want to use the award money to make one or more investments" he told us with a determined spirit. When asked what advice he would give fellow players dreaming of winning big, L.O. recommended: "Play and continue participating, that worked for me!"
"They were the numbers that I wanted"
The winning numbers: 49, 53, 57, 59, 62 and the Powerball number 26 were selected during the draw on January 1, 2020. When we called to congratulate L.O. for winning the $50,000 third division Powerball prize, he confirmed that the numbers were chosen randomly with the Quick Pick option. However, L.O. confessed that the numbers on his ticket were actually ones that he would have picked himself: "I chose them randomly, but many of the numbers that came out were those that I wanted and had in mind". It seems that his numbers were not only destined to win, but also to be his!
Let's Look At The Winning Ticket: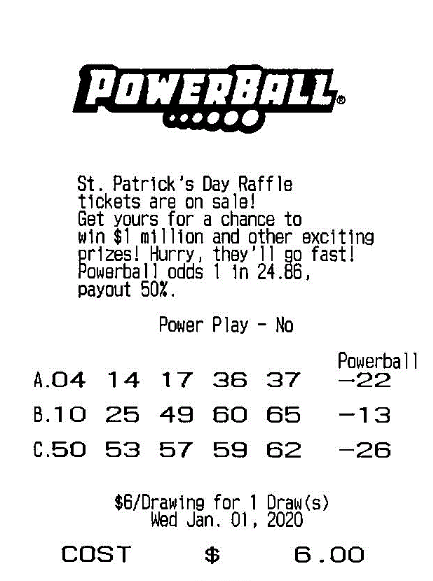 If the number 50 on L.O.'s ticket had been 49, he would have won the Powerball jackpot of nothing more and nothing less than $220 million! It is especially interesting to see that the number 49 is also part of his winning ticket, although it appeared on a different line- line B. Our player, however, still managed to match 4 numbers + PB, meaning a just single number made all the difference. Still, earning $50,000 is not negligible, and should be considered a fantastic win!
Congratulations To L.O. For This Exciting Victory!
Do you also dream of winning great prizes? Get your official tickets to the biggest lotteries in the world and participate from anywhere in the world through theLotter's online lottery service. Who knows? Maybe next time, you'll be the one receiving the good news!